Our Advantage


Search Engine Optimization (SEO)
We keep our fingers on the pulse of the latest SEO trends and techniques. We strive to give you the advantage of more time to focus on what you do best, and less time worrying about your online advertising campaign.
Marketing & Technology Come Together, Finally!
Why spend more money and time dealing with Marketing Firms and Technology Boutiques, when you can get all they have to offer and more in one simple solution? Visualizing Reality offers
Web Design, Web Development, Online Marketing, Logo Design,
and more.
Search Engine Optimization (SEO)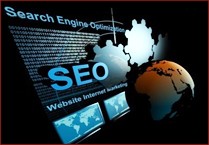 Search Engine Optimization or "SEO" is currently the hottest topic amongst Online Marketers today, and for good reason!
SEO is the process of increasing the amount of visitors to a website by ranking high in the search results of a search engine. The higher a website ranks in the results of a search, the greater the chance that site will be visited by a user.
It is common practice for Internet users to not click through pages and pages of search results, so ranking on the first page of search results is essential for directing more traffic towards your site.
Products and Services are not being searched for in the Phone Book anymore!
Here at Visualizing Reality, we specialize in custom web solutions that will get your website ranked higher than your competition where it truly counts... Online!
Let us bring your company to the next level. View the services Visualizing Reality has to offer your business.